Our approach
An approach targeted at client satisfaction and a high level of quality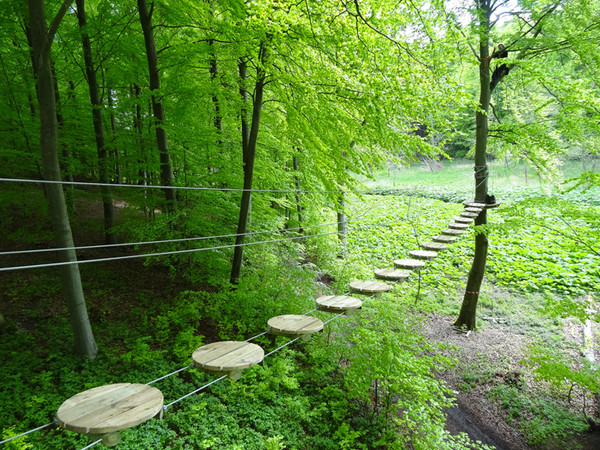 A support through all the projects steps from the park feasibility analysis, the building cost, the business plan, the ROI ... in order to dertemine how to build your park in the most efficient and profitable way,
A willingness to highlight the strengths of your site and integrate it perfectly into the natural environment,
The creation of unique parks with the design of original and surprising concepts (Elven woods, ziplines, treehouses, nets courses….),
An exemplary level of finishing with a low expected maintenance cost,
All of our game modules are designed, developed, and fabricated locally in France,
Efficient project management that adheres strictly to the construction schedule.
Safety is at the heart of everything we do
A strong adherence to security regulations (EN15567-1),
Optimised design of the course for better visual surveillance and reduced running costs,
The protection of publicly-accessible,
The use of materials that are resistant, durable, and made in France on all of our courses (nets, mattresses, ropes…),
The supply and installation of clear and visible signage.
An eco-friendly approach
In order to respect the natural environment within the perimeter of the site,
In order to preserve your environmental "capital" and facilitate maintenance using an growing anchors system,
In order to protect the ground and tree roots by establishing clearly marked trails,
In order to protect bark and branches through the careful choice of construction techniques,
In order to design educational trails and barefoot trails with the aim of allowing for natural discovery.