Rope course for kids
Kids course whitout harness
Thematic kids course
To complete and diversify your activity, we offer course dedicated for children. Based on a theme, they showcase the park's environment and local heritage with a fun and educational way.
This offer is also adapted to communities.
These activities are accessible to all, without Personal Protection Equipment (PPE)
Children must stay under parent's or adult's surveillance. Construction requirements and security follow the regulations NF EN 15667-1 from July 2015 "Open air sporting equipment and activities – Treetop Parks".​​​
100% free on movement
Less than one meter from the ground, parents can accompany and follow the progress of their children. The challenges can be fully customizable. Fun and colorful, they stimulate children's imaginations.
More information: here
Ground-level Ziplines or swings 
It's also possible to set up ground-level Ziplines or swings to complete the offer:
​
GROUND-LEVEL ZIPLINE
Simple to install (only 2 trees required or artificial support)
A favourite activity among our customers
Inclined arrival and departure points can be created if the terrain does not already have adjustable levels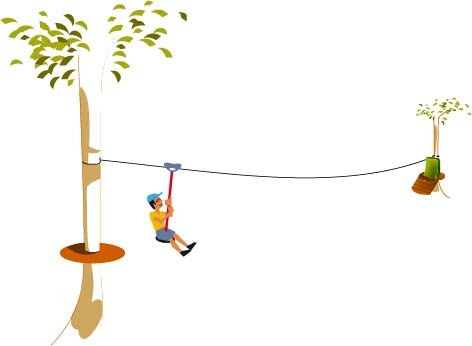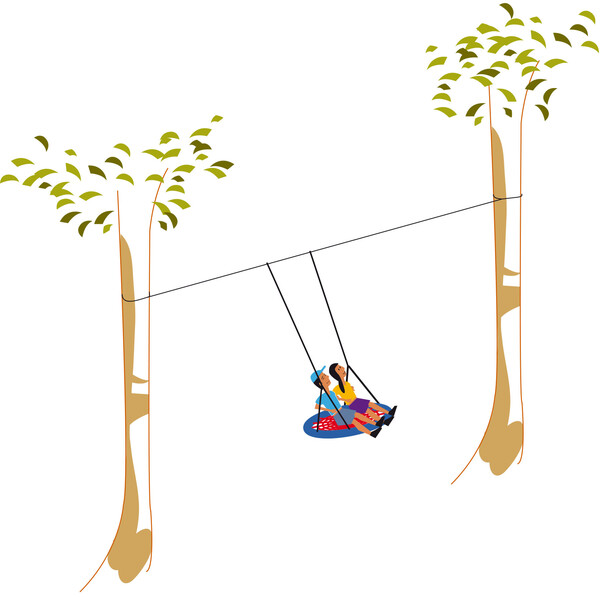 SWINGS
Nest swing (can be use by up to 3 children at once, gives a flying feeling, requires a lot of space for installation)
Snake swing (can be used by up 12 children at once, can be installed the trees or on artificial support)
Playground
Discover our playground to complete your course
An example of a project
You have a project?