Rope course for kids
Kids course whitout harness
Thematic kids course
STRENGTHEN YOUR IDENTITY!
Want to highlight your local heritage, the environment, or any other theme?
This is possible thanks to our 100% customizable and thematic offer.
Our team studies the possible options with you: customization of existing games, creation of new modules, implementation of scenography. We carry out in our premises in the Drôme all the workshops and scenography accessories.
A few examples: engraving of cabins, climbing wall on a Breton flag, footbridge, etc.
This offer is perfectly suited to communities.​ We offer a version that fully complies with the Playground EN NF 1176 standard.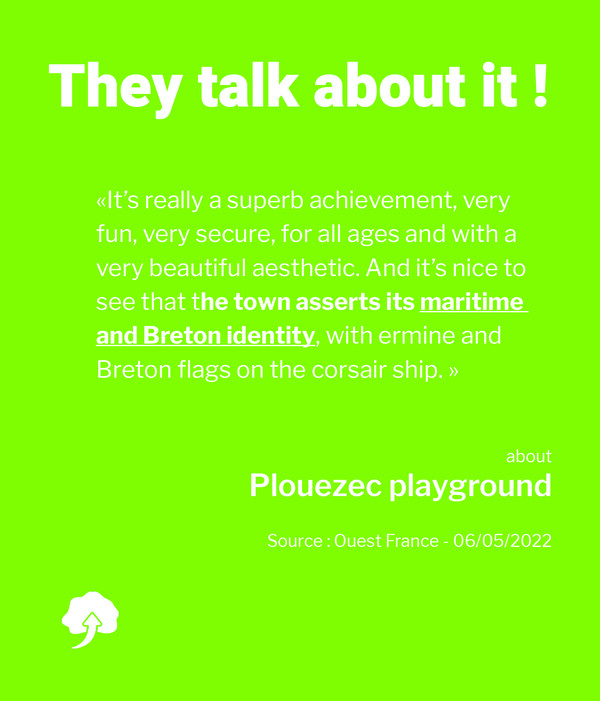 100% free on movement
At less than one meter from the ground, parents can accompany and follow the progress of their children. Workshops, such as walkways, huts, trapezes and other beams... are fully customizable. Playful and colorful, they will stimulate the imagination of children.
These routes are accessible to everyone, without Personal Protective Equipment (PPE).
The courses are available in 2 versions: "mini-accrobranche" under the regulations of the PAH and in the Playground version adapted for communities and public use.
Playgrounds
Tailor made structure
Amazone Adventure has its own design office. So we are able to create the structure you need!
In 2022, we created a "Pirate Boat" play structure that meets the requirements of the Playground EN NF 1176 standard for the town of Plouezec.
More info in the dedicated article: "A tailor-made playground"
Nous vous proposons également des agrès classiques (pyramide de cordes, structure d'équilibre, jeux à ressort...) grâce à nos partenaires.
Page dédié : Aire de Jeux
Ground-level Ziplines or swings 
It's also possible to set up ground-level Ziplines or swings to complete the offer:
​
GROUND-LEVEL ZIPLINE
Simple to install (only 2 trees required or artificial support)
A favourite activity among our customers
Inclined arrival and departure points can be created if the terrain does not already have adjustable levels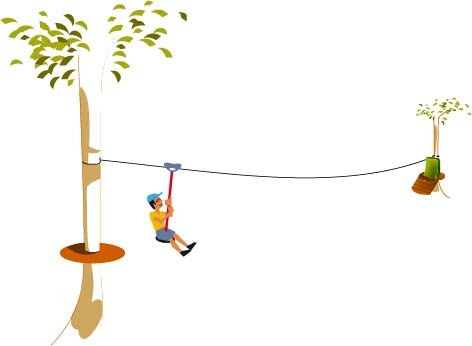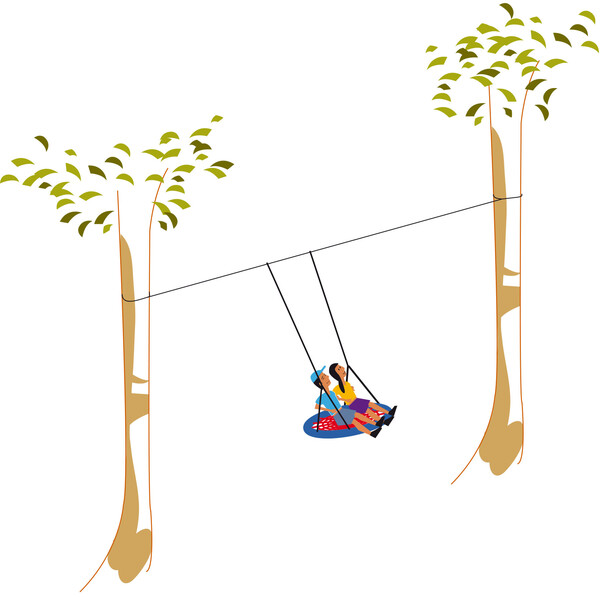 SWINGS
Nest swing (can be use by up to 3 children at once, gives a flying feeling, requires a lot of space for installation)
Snake swing (can be used by up 12 children at once, can be installed the trees or on artificial support)
You have a project?