Treehouse
On the ground floor or perched high in the treetops, these woodland cabins awaken our inner child…
Treetop houses
A breathtaking lookout over the forest
Perched high in the treetops, our treehouses provide a breathtaking lookout over the forest. Windows are always integrated to observe the close environment / wildlife.
Accessible without equipment via footbridges or by net, these cabins are loved by children and adults alike.
With a diameter of around 2.5m (or more depending on the size of the trees), they can be furnished with musical instruments or with play or educational panels.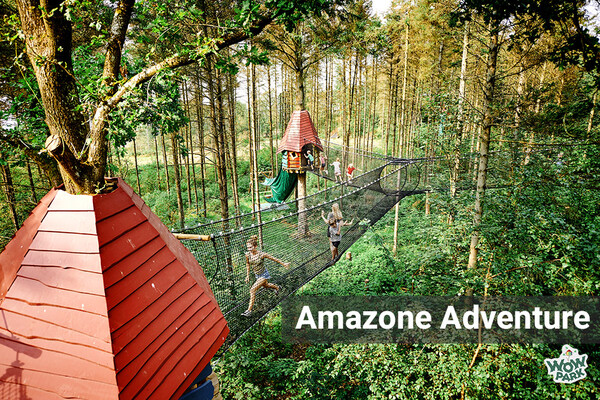 Eco-friendly construction
We have developped our own way of building to repect the environnement.
Depending the tree species, we adapt the technicals : drilling, clamping : each technique must be careful chosen.
We consider the living tree to limit our impact on its development.
Fun Tree house
Obstacles could be implement inside the house for a suprising walk above the forest.
Elastics, giant and small balls, foame blocks, narrow passage : will you be adventurers ?
Musical instruments, play or educational panels : make your treehouse instructive !
Or add a observation platform or customised your treehouse as per your dream, just let us know your wishes ...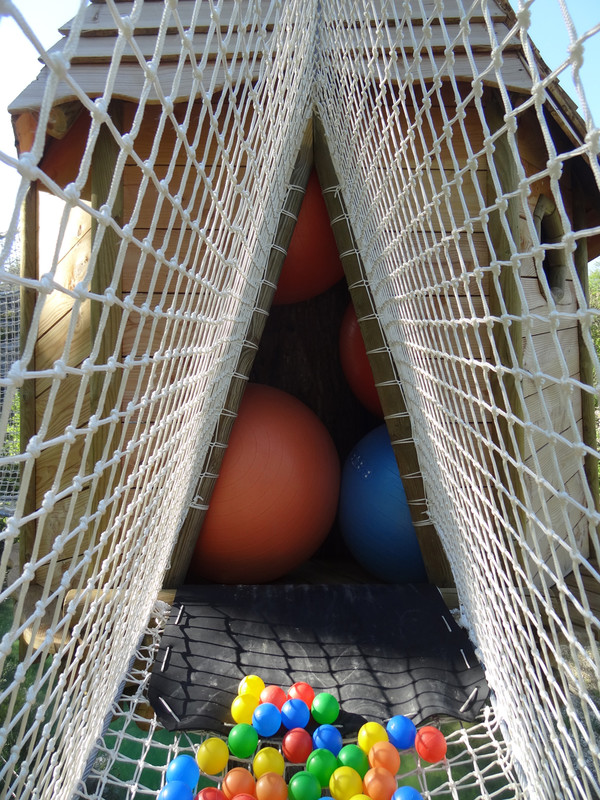 Playground treehouse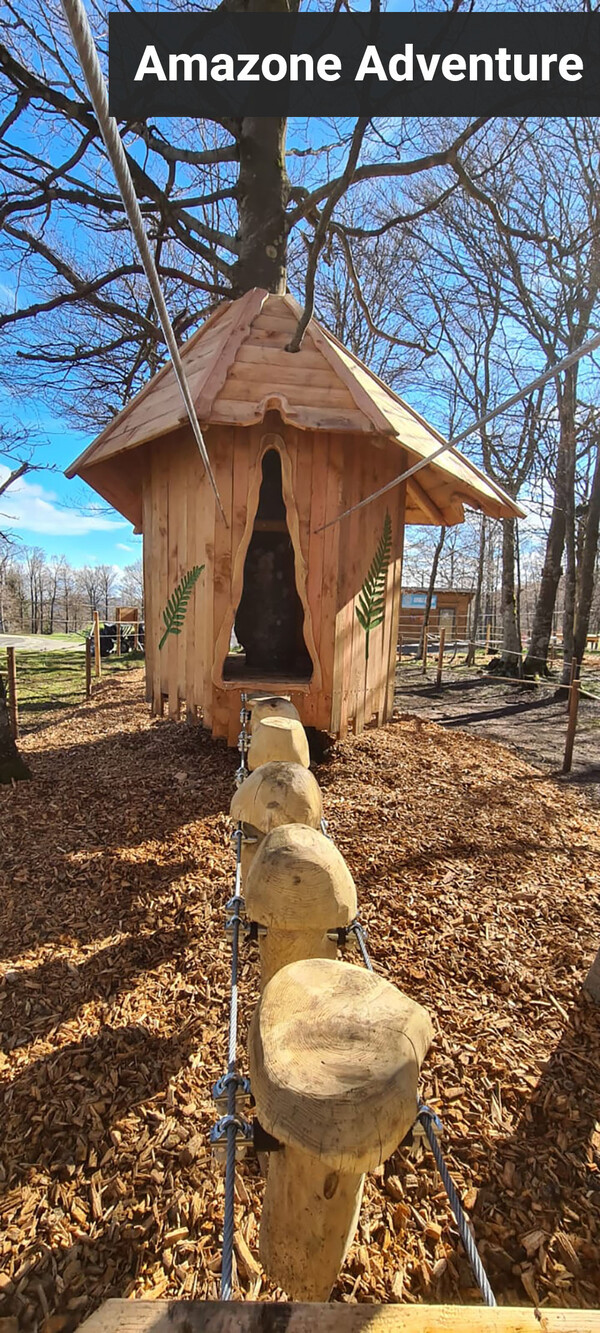 Mounted close to the ground, these cabins can add the finishing touch to a playground, a kid's rope course, a schoolyard, a public park, or even a simple private garden.
Made to measure and adapted to their tree support, they are unique.
Some achievements 
Additional activities