Our strengths
Designer, Manufacturer & Builder
We have our own design office. After a visit on site, we design your own customized rope course. Thanks to specific computer softwares, we are able to model your 2D and 3D course. We are also able to develop specific parts for artificial anchors or complex projects.
We manufacture most of our challenges in our workshop. Our team is composed of 2 experienced carpenters and we are equipped with several machines to manufacture wood and metal. We ensure that our modules are adapted to their intended use and that their quality is blameless. Our network of suppliers assures us of high quality materials for an optimal longevity of the assemblies.
We carry out the installation of our installations ourselves. Our teams are trained and qualified for work at height and sensitive to the challenges of operating high ropes courses. We are eco-friendly and take care to preserve the natural resources entrusted to us.
A trustworthy business
          Experience                      Management                         Team      
One of the first ever businesses in the aerial adventure park market, we have almost 2 decades of experience and expertise. We have watched evolutions in the market and client demands, and our business has grown as the concept has expanded. We have created a network of partners that will accompany and support you, whatever your project.
The IT tools we use allow us to effectively and rigorously manage our projects. Our offices are equipped with storage spaces, which allow us to quickly attend to and control the quality of our products. These measures allow us to stick to a tight construction schedule and conform to specifications.
Our team is multidisciplinary. We maintain a close relationship with the engineering office, and our construction team are experienced in park building and management. This ensures your forest adventure parks are functional, adaptive, flow well, and are highly attractive to users.
A construction-partner
Our dedication and commitment to the industry has allowed us to make several business partners, and to offer more and more innovating projects!
The Elven Woods | "Le Bois des Lutins®"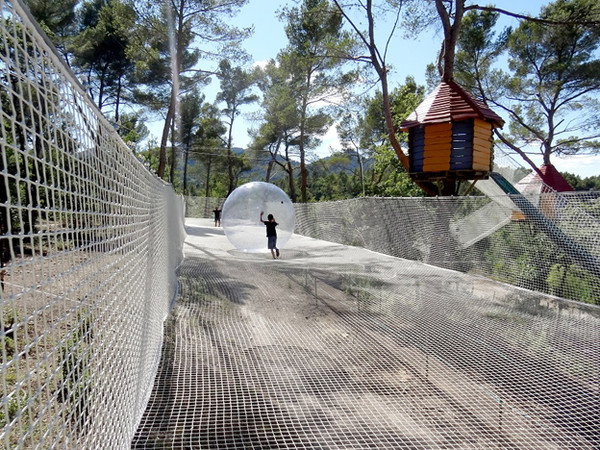 In collaboration with Alpes Azur Adventures, creator and manager of the concept, we are the exclusive development partners in the construction of the parks, "The Elven Woods". These parks notably consist of tree houses with access by netted footbridges, descent by toboggan, the "seas of nets" or trampoline net and ground ziplines.
Rollercoaster Ziplines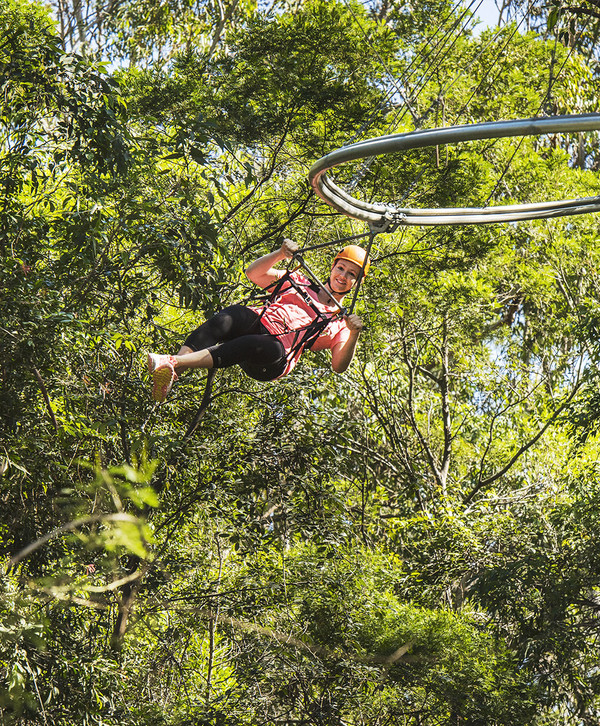 Amazone Adventure can also offer novel, unusual, and exciting experiences, such as rollercoaster ziplines. We are proud to have been chosen by Ecoline to build and distribute this new and innovative concept.