Challenges equipment / Kit & Module
Challenges equipment / Kit & Module
Our obstacles, games and challenges
Take advantage of our know-how with our models made in France!
Our challenges are designed and fabricated in our workshops!
Our wooden games are available in treated pine or untreated larch.
Our product designs are targeted to enhance sturdiness and attractiveness. Therefore, our challenges have a long durability and immaculate finishing.
Each product is carefully designed to limit the risks of injury (capped nuts, sanding of sharp edges, taking into account risk of fall etc.)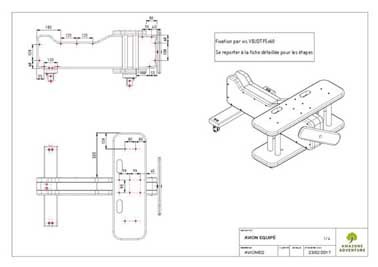 AteliersChallenges_2017.pdf[pdf] 1.69 Mo
Catalogue.pdf[pdf] 4.65 Mo
---
Contact us !