Signage
Signage
We can provide you with a range of self-sticking and assembly-ready signs, to create signage that is clear and adapted to your installations.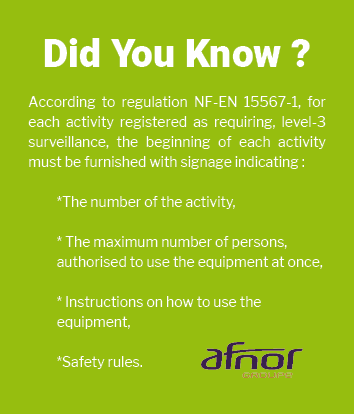 Amazone Adventure uses four types of pictograms to create clear and easy-to-follow signs:
Activity number - Ø 60 mm
Security signs - Ø 80 mm
Maximum number of people - Ø 80 mm
How-To-Use Instructions (for challenges) - Ø 80 mm
Each sticker sign is sold independently, which will allow you to personalise the supports yourself.
We also offer a PVC support that is perfectly adapted to signage stickers.
We can also create signage to measure.
Signaletique_AmazoneAdventure.pdf[pdf] 2.83 Mo