A Tailor Made Giant Sculpture
A Tailor Made Giant Sculpture
Your Tailor-made Giant
Amazone Adventure designs and manufactures Wood Giants several meters high. These sculptures are unique and the whole structure is made in our workshop in France by our qualified technicians.
To help you with the design, we offer personalized support:
a modular offer for step-by-step support,
a 100% personalized offer to create a giant in accordance with your cultural heritage or in the image of your leisure park.
A modular offer
4 steps for a unique sculpture :
STEP 1 : the head
STEP 2 : the body posture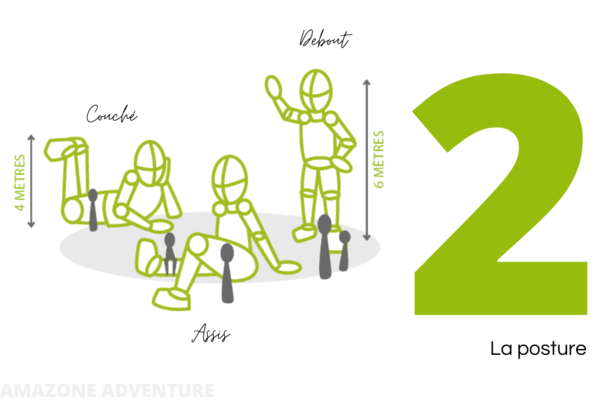 Choose the suitable body posture adapted to the sculpture location :
sitting down
standig up
lying down
STEP 3 : the finish
Determine your finish:
Type of cladding: tavaillon, clear, aligned...
Sustainable woods to get relief and contrasts
Finish : natural, paint, wood stain, burnt, lacerated, carved...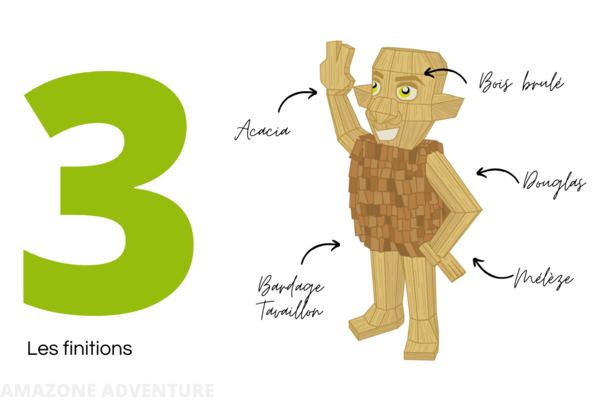 STEP 4 : production
A tailor made solution 
STAND OUT WITH A GIANT IN YOUR IMAGE
Let's create your project together in connection with your cultural heritage oramusement park theme.
Imagine your character or animal and its posture
Choose the materials and the customised finishes
Add ornaments, accessories in wood to enlarge your thematic.
More info:
Download our documentation for more information :
20_GiantWoodenSculpture_EN.pdf[pdf] 435.47 Ko
Contact us !