The concept
A secret fairy universe
Le Bois des Lutins is a collaboration between Alpes Azur Aventures (designer and licensee of the concept) and Amazone Adventure (who exclusively distribute and construct parks of the same name).
The concept is a family amusement park filled with fun activities in the air or on the ground, around the theme of a secret fairy universe. We could translate it as "Elven Woods" in English.
The attractions are safe and accessible to all (adults and children) without equipment.
​The concept also includes an accompanying offer to create a very fast return on the investment - A trademark license guarantees the exclusivity of the amusement park on a territorial contract.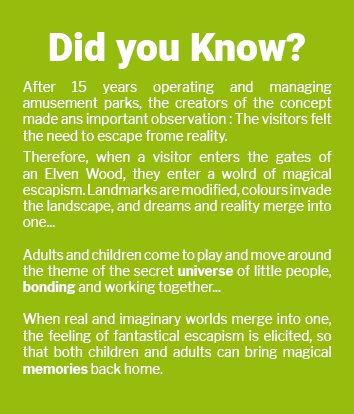 More information ?
Need help ?